About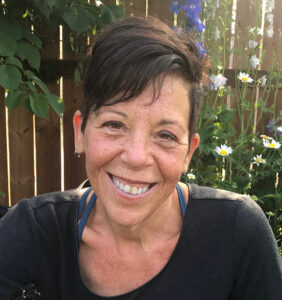 Carolyn Claire, Registered Psychologist.  
Over the years I have developed several areas of specialization:
Anxiety is a normal part of life; it makes sense that when we are doing something new or important we feel nervous or worried about how it will go. Sometimes anxiety becomes intensified to the point of creating problems in our life. Anxiety can interfere in our ability to meet people, make friends, perform in our career, learn new things or feel at peace with ourselves and the world.
I have taken specialized training in cognitive behavioural therapy, which focused on helping clients reduce and manage anxiety. Working at a university setting for 6 years I gained a great deal of experience working with clients to address anxiety, as it was one of the most common presenting issues.
Negative Childhood/Adolescent Experiences
Sometimes the way we have been hurt in important relationships has a lasting effect on our lives (for example neglect, abuse, abandonment, or bullying). These injuries can continue to impact our sense of worth, our ability to function in the world, and our ability to be intimate and trust others. We may strive to put these experiences into our past, but like a ghost they continue to haunt us. I can assist you in processing these experiences (by integrating your memories with your emotions, thoughts, and body sensations), thereby reducing the emotional charge and safely turning the ghosts into ancestors.
Therapy for Transgender and Gender Nonconforming People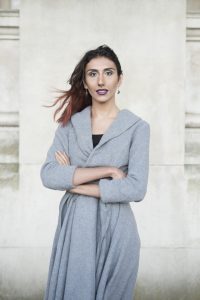 Embarking on a journey to explore, connect with, and express your authentic self can be an exciting and affirming time in your life.  It can also be anxiety-provoking, isolating, and sometimes dangerous to live in our society being transgender or gender diverse.  Parents and families are often unsure of how to support their family member which may result in further isolation for the individual.
I am a Transgender and Gender Nonconforming (TGNC) affirming counsellor.  This has defined as providing "counselling  that is culturally relevant and responsive to TGNC clients and their multiple social identities, addresses TGNC client resilience and coping, advocates to reduce systemic barriers to TGNC mental and physical health, and leverages TGNC client strengths"  (Singh & dickey, 2017).  As a psychologist, I have supported clients in addressing various issues facing many transgender people including coping with gender dysphoria, managing stressors related to social/medical transitioning, navigating issues that arise in intimate relationships,  accessing medical transitioning services, and developing a healthy sense of worth and positive identity.
I have worked with members of the transgender and gender diverse community in various roles (as an ally, educator, volunteer, and psychologist) over the past 20 years. My experience in working with transgender people has been recognized by professional organizations for whom I have had the opportunity to provide workshops to professional colleagues. For instance at the 2013 Canadian Counselling Association Annual Conference in Halifax, NS I facilitated a half-day pre-conference workshop entitled "Developing counselling competencies: Counselling Transgender clients". I currently volunteer with Skipping Stone Foundation to  offer relevant services to their Transgender and Gender Diverse Clients.  My masters thesis focused on the experiences of people who express non-binary gender identities.
I have completed the World Professional Association for Transgender Health (WPATH) certified training program and have attended  conferences and training organized by Canadian Professional Association for Transgender Health (CPATH), US Professional Association for Transgender Health (USPATH) and the Institute for Sexual Minority Health.
LGBT2Q+ Affirming Therapy
Our society assumes that every child will grow up to be a heterosexual adult, so when that doesn't turn out to be true, there may be a number of challenges to be faced. This can be a confusing, stressful, and anxiety provoking time. Of course it can also be an exciting time. Having a supportive nonbiased person in your life can be helpful when sorting out what your attractions may mean to you in terms of your identity and your life. People who identify as LGBT2Q+ commonly face issues related to self-acceptance, coming out to family and other important relationships, finding community, dating, and dealing with internalized homophobia.
I have worked with people who were questioning their sexual orientation and/or addressing issues related to an LGBT2Q+ identity  for the past 20 years. For example during my employment with Centre for Sexuality (1995-2005), I worked with colleagues to regularly facilitate a psycho-educational group for women entitled, "Questioning Your Sexual Orientation".
I am an LGBT2Q+ affirming therapist which means that I approach therapy in a way that embraces a positive view of LGBT2Q+ identities and relationships, and that acknowledges/explores the negative impact of homophobia and heterosexism can have on our lives.  I believe it is also important to realize and acknowledge that sometimes the issues that bring us to counselling have nothing to do with our sexual and/or gender identity.  Affirming therapy means that you are working with someone who is a part of the community and understands  the nuances of the LGBT2Q+ community.
*LGBT2Q+: Is meant to include all minority sexual identities including but not limited to lesbian, gay, bisexual, transgender, two-spirit, queer, questioning, intersexual, pansexual, and asexual.
I appreciate the World Health Organization's 2002 statement: "Sexual health requires a positive and respectful approach to sexuality and sexual relationships, as well as the possibility of having pleasurable and safe sexual experiences, free of coercion, discrimination and violence." Unfortunately many of us have not had the opportunity to develop a positive and healthy sense of our sexuality. Sometimes our sexuality has been compromised, silenced, or hurt by other people. Sometimes our sexuality is a part of us that is unknown or maybe even a source of shame. Yet our sexuality remains a vital part of who we are.
I am a sex positive therapist.  I like Carol Queen's definition of sex positivity to mean "the cultural philosophy that understands sexuality as a potentially positive force in one's life, and it can, of course, be contrasted with sex-negativity, which sees sex as problematic, disruptive, dangerous. Sex-positivity allows for and in fact celebrates sexual diversity, differing desires and relationships structures, and individual choices based on consent."
I have had an interest in promoting healthy sexuality for over 20 years and have had the opportunity to facilitate discussions and reflections around issues of sexuality, gender, and healthy relationships. I believe that self-discovery, clarifying boundaries, having true consent, and good communication skills are integral in developing and expressing our sexuality in a positive and life-affirming manner.  I have continued to promote my learning in the field and recently have taken training with Dr. Alexandra Katehakis from the Center for Healthy Sex.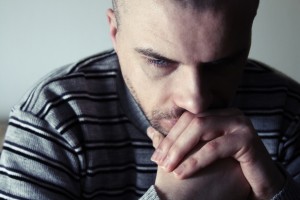 Is your porn use or sexual behavior creating problems in your life? Is it creating conflict in your relationships, contributing to feelings of shame, and wasting your time and money? I have completed the training to become a Certified Sex Addiction Therapist (C-SAT) Therapist and I am able to help you assess your situation and then make and carry out a plan for sustained change and recovery.
Whether you are making a mid-life career change or feeling overwhelmed with decisions about what to study after high school, I can help you determine your next steps. I will engage you in a career decision-making process that explores your experiences, values, preferences, and interests to gain insight into what you want and need in your career and life.  I will then support you in career exploration, education planning and decision making.
If you are interested, we will use the Strong Interest Inventory and the Myers Briggs Type Inventory to assist in gathering information that can assist us in clarifying your career criteria as well as to generate/affirm career ideas that can then be researched and evaluated (please note that there is a $50 fee to access each one of these inventories).
I have training in career development and have offered career counselling to university students, prospective students, and university alumni for over 15 years.
I completed my graduate work at the University of Calgary in 2007.  I have worked as a psychologist for the past 15 years helping people address their mental health and wellness.  I have gained experience working with clients addressing a wide range of issues.
I am a registered member of College of Alberta Psychologists (#3484), a registered member of Canadian Register of Health Service Psychologists, a member of Canadian Professional Association for Transgender Health (CPATH), a member of World Professional Association for Transgender Health (WPATH),  a Certified Sex Addiction Therapist (C-SAT), and a member of Psychologist Association of Alberta (PAA).
My therapeutic work is guided by my values which include: integrity, sex positivity, anti-racism, ethical practice, collaboration, feminism, diversity, equity, and inclusion.
Here is my most recent CV, which documents my professional and academic experiences as well as professional development.  If you are interested in learning more about my background and how I became a psychologist you can read more here.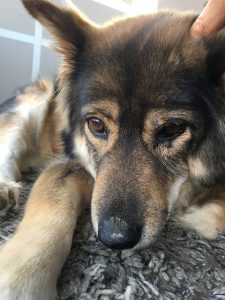 I am passionate about social justice and I am a year-round cyclist, animal lover, a snorkelling enthusiast, and an avid reader. I love being in the outdoors and enjoy hiking in the mountains. My family includes a dog and several cats adopted through  rescue groups.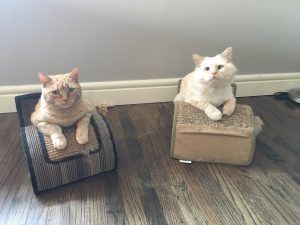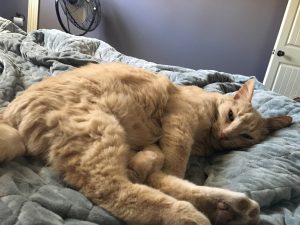 My Approach It can be a challenging to open up to someone new and reveal truths about yourself, your feelings, and your life that you may not have shared with anyone else. I have found it important to take the time to build a strong therapeutic relationship with my clients characterized by respect, compassion, and understanding that then helps to build trust and safety.
I work collaboratively to develop a good understanding of the problem, the systems that keep the problem in place, and the client's theory of change. Then, with the goals clarified, we develop a road map together, identifying what the client has power to change, and how change will happen. I find it important to draw upon the client's strengths, knowledge, and insights to insure that our work together is meaningful, effective, and sustainable.
My work is informed by mental health research and evidence based practices. I use an integrative approach and have training/experience in working with the following modalities: Cognitive Behavioral Therapy, Feminist Therapy,  Person Centred Counselling, Emotion Focused Therapy (EFT), and Constructivist Therapy. My work is influenced by adult attachment theory; I believe it is through relationships that we come to know and value ourselves.