Healthy Sexuality
I appreciate the World Health Organization's 2002 statement: "Sexual health requires a positive and respectful approach to sexuality and sexual relationships, as well as the possibility of having pleasurable and safe sexual experiences, free of coercion, discrimination and violence." Unfortunately many of us have not had the opportunity to develop a positive and healthy sense of our sexuality. Sometimes our sexuality has been compromised, silenced, or hurt by other people. Sometimes our sexuality is a part of us that is unknown or maybe even a source of shame. Yet our sexuality remains a vital part of who we are.
I am a sex positive therapist.  I like Carol Queen's definition of sex positivity to mean "the cultural philosophy that understands sexuality as a potentially positive force in one's life, and it can, of course, be contrasted with sex-negativity, which sees sex as problematic, disruptive, dangerous. Sex-positivity allows for and in fact celebrates sexual diversity, differing desires and relationships structures, and individual choices based on consent."
I have had an interest in promoting healthy sexuality for over 20 years and have had the opportunity to facilitate discussions and reflections around issues of sexuality, gender, and healthy relationships. I believe that self-discovery, clarifying boundaries, having true consent, and good communication skills are integral in developing and expressing our sexuality in a positive and life-affirming manner.  I have continued to promote my learning in the field and recently have taken training with Dr. Alexandra Katehakis from the Center for Healthy Sex.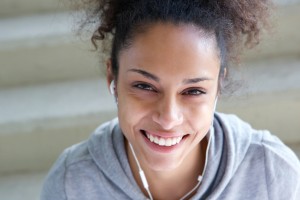 Resources
Defining Sexual Health World Health Organization
Frequently Asked Questions at the Kinsey Institute
Healthy Women – Sex and Relationships 
Scarleteen: Sex Education for the Real World
Women's Orgasms – Explained on Netflix