Welcome to my website!
I offer therapy to help people live as their Authentic Selves.
I specialize in treatment of issues related to intimacy, relationships, and self-actualization.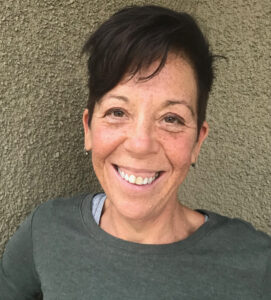 Greetings.  My name is Carolyn Claire, I am a Registered Psychologist in private practice with over 16 years of experience helping people improve their mental health and wellness.  Considering therapy as an option often signals a desire for change.  Perhaps you want to change patterns in your intimate relationships, or gain confidence in expressing your authentic self in spite of the risks that hold you back. Or perhaps you want to stop the past from creating pain in your present life and relationships.  No matter what your reasons, research has shown that therapy can be effective at bringing about desired change  (scroll down to "Assessing Psychotherapy's Effectiveness").
I feel privileged to work with people who are willing to help themselves grow and change, and reveal who they really are in the process. It is through this process of self-discovery, reflection, and willingness to make changes that we are able to come ever closer to being our authentic selves.
 My psychotherapy work is characterized by a respectful, collaborative approach with an emphasis on your personal strengths. When working with me you will find a safe, comfortable, and private space in which to address the issues that you are struggling with.
Contact me at CarolynClaire@protonmail.com .
Living Authentically: How to Know Yourself